AsahiKASEI Saran Wrap Package Renewal
Client

Asahi Kasei Home Products Corporation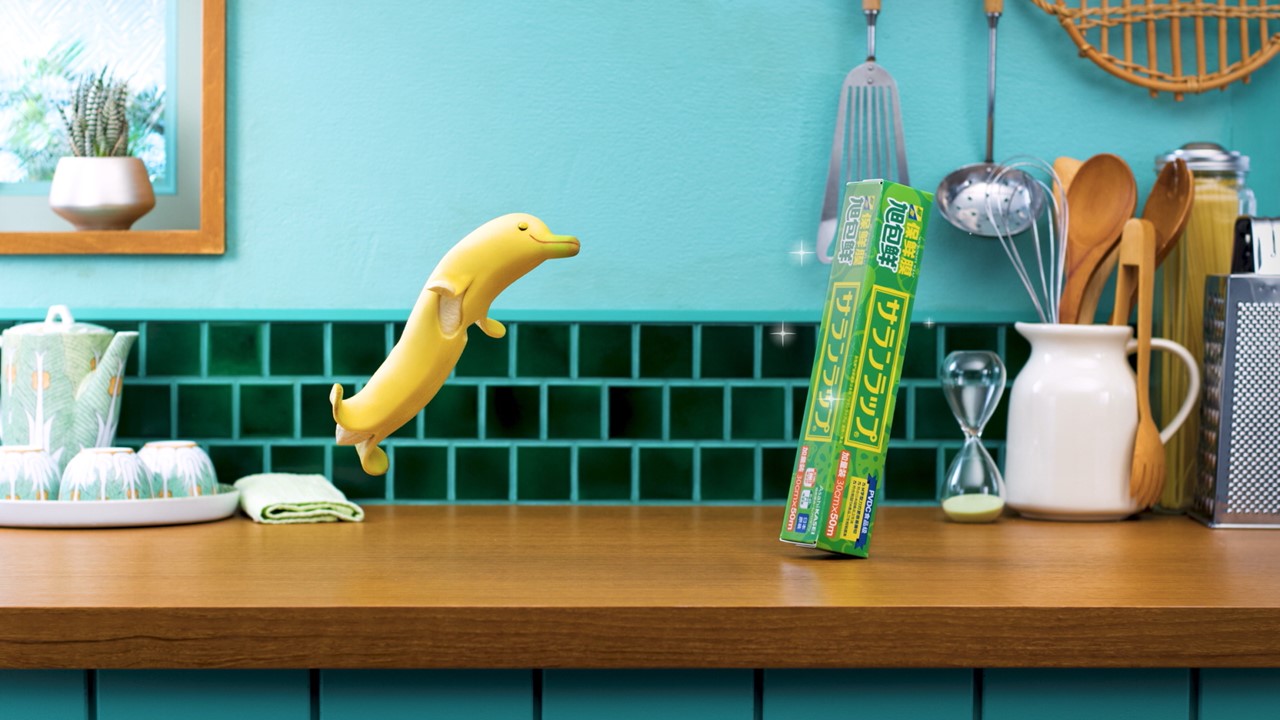 Promoting Saran Wrap's new Japanese package design in China
Saran Wrap, one of Japan's leading household product brands, has been in China since the 2000s under the name "旭包鮮" and has been well received in the Chinese market for its high quality and ease of cutting. In 2020, the brand changed the package design to that used in the Japanese market. We created the launch movie and provided support for various campaigns.
Challenge
How to present Japanese origin of the brand in interesting and attractive ways?
Creating uniquely Japanese communication with Japanese creators to clearly distinguish the package and have it picked up by consumers without being overshadowed by many Chinese domestic brands.
Approach
Utilizing a uniquely Japanese stop motion technique and creating relatable, fun animation, that also expanded the context of Saran Wrap
We teamed up with Dwarf, our group company specializing in stop-motion photography, to create a funny and cute stop-motion animation in which Saran Wrap and bananas transform into new forms.

K&L's provided value
PLAN
Strategy planning
Creative planning
EXECUTION
Brand movie
Key visual
Wrapping train
Digital PR
Key visual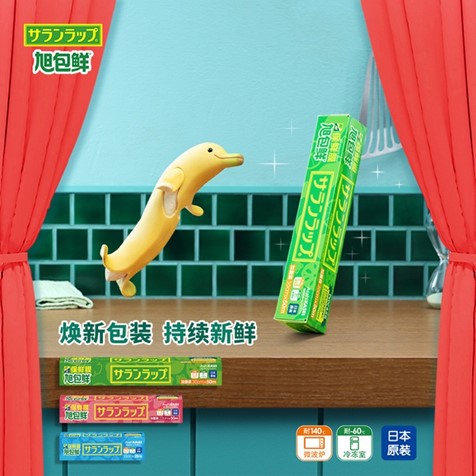 Wrapping train