Pic & go
Client

Nikon Imaging Japan Inc., Japan Airlines Co., Ltd. (JAL)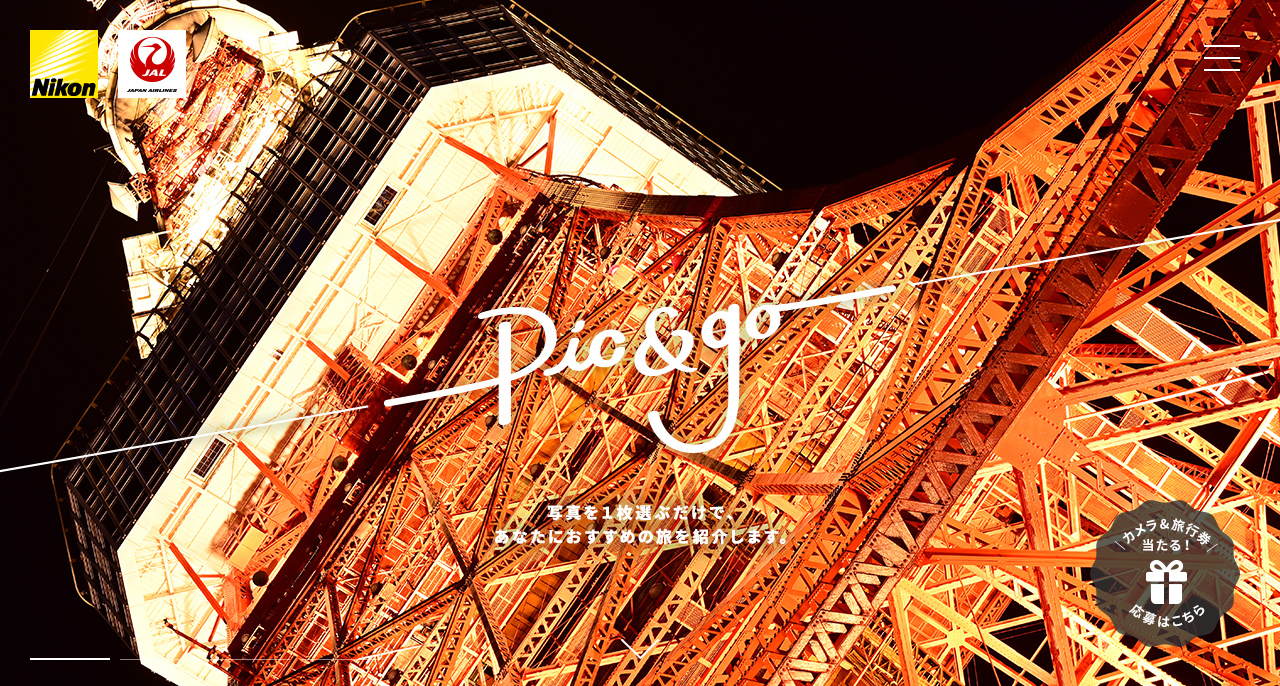 Co-branded content
This special site introduces a recommended trip for each user by simply selecting a favorite photo. Nikon Imaging Japan Inc. and JAL supervised visits to beautiful places of interest across Japan. K&L controlled the planning and production of the website, which allows anyone to intuitively select the images that most appeal to them and discover the ideal trip that's perfect for their tastes, as well as the production of SP tools.
Challenge
How to formulate synergistic content created from a combination of two affinities?
By developing content that effectively combines the highly familiar fields of "travel" and "cameras", we aimed to attract customers (fans and users) from both companies.
Approach
Sharing highly photogenic images and information about various areas
The campaign was divided into four series: Hokkaido, Kanto, Shikoku, and Kyushu, with professional photographers touring and capturing distinctive images at attractive "hotspots" around each region. Information was disseminated to customers (fans and users) of both companies through a gift campaign. Website and campaign announcements were also shared on Twitter.
K&L's provided value
PLAN
Concept development
Communication planning
Creative planning
Website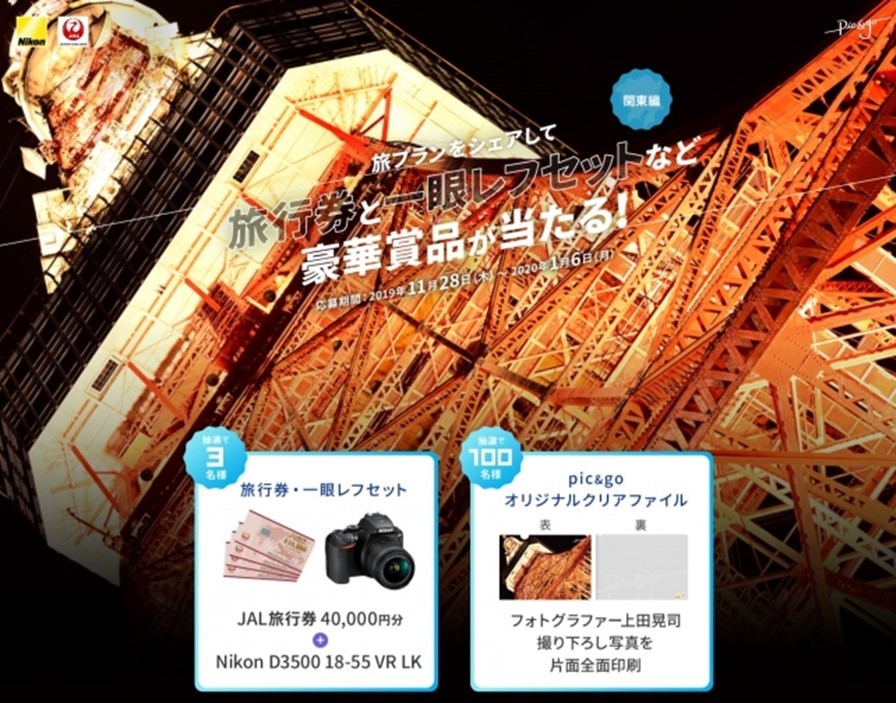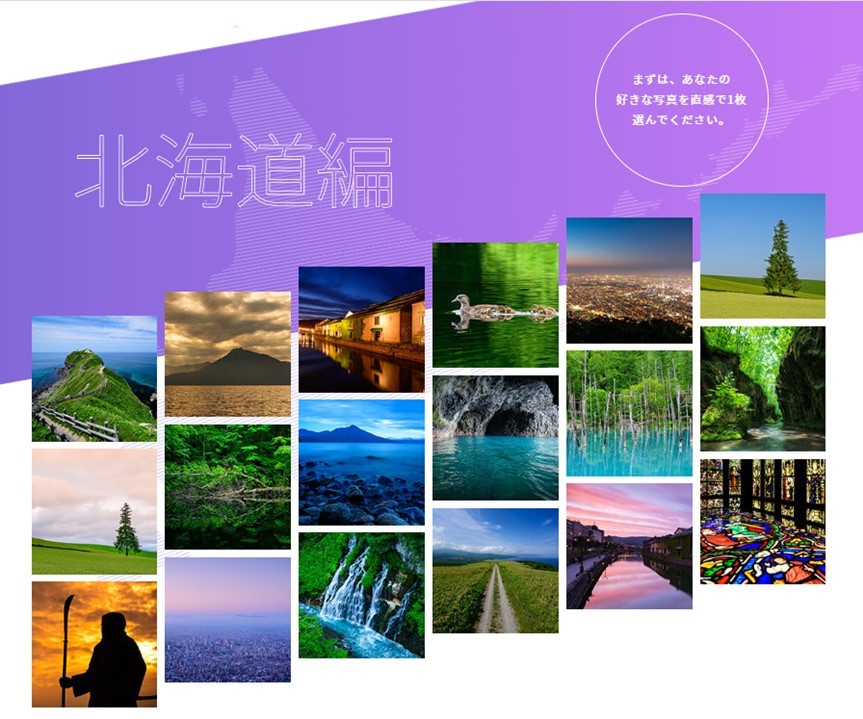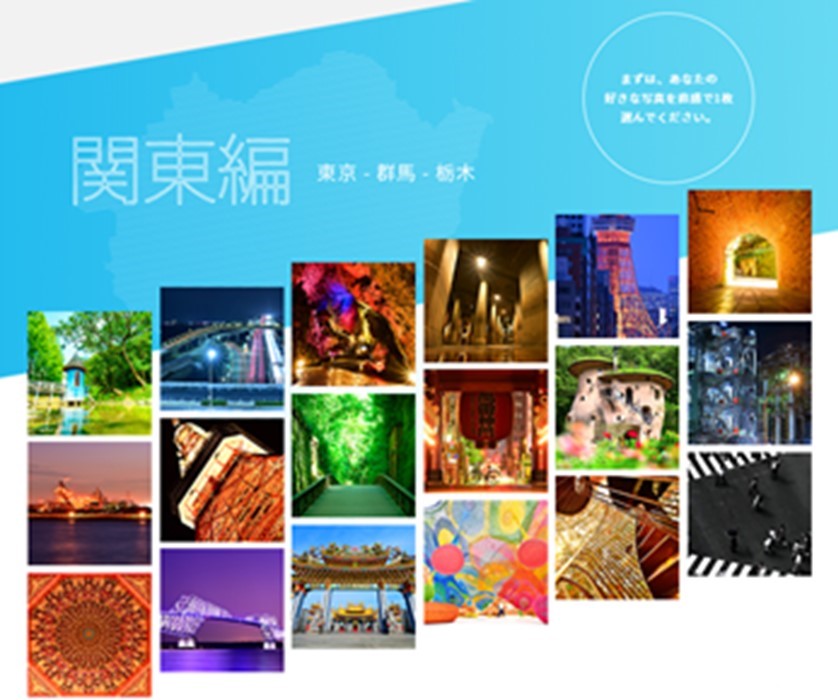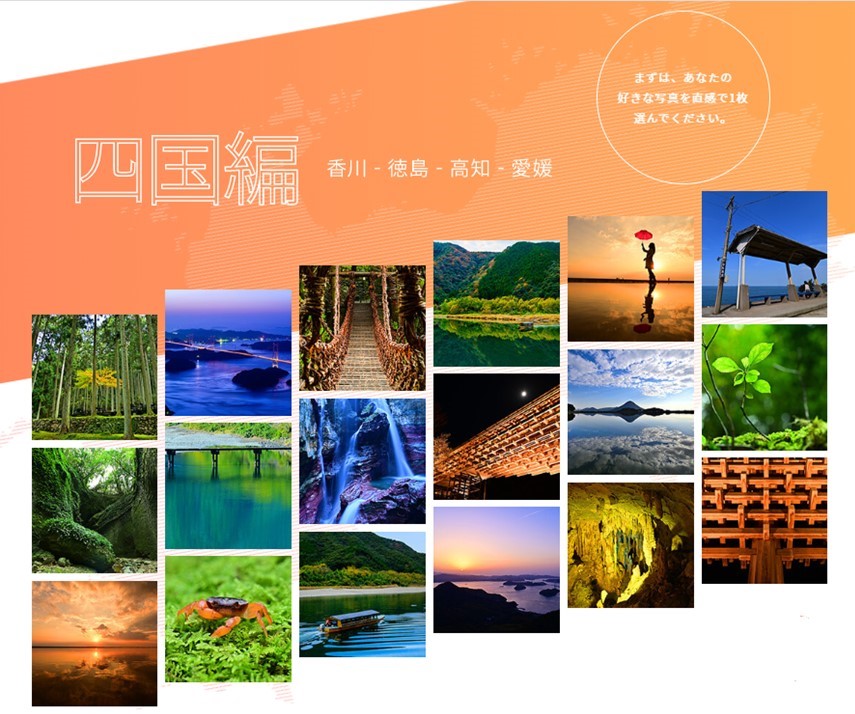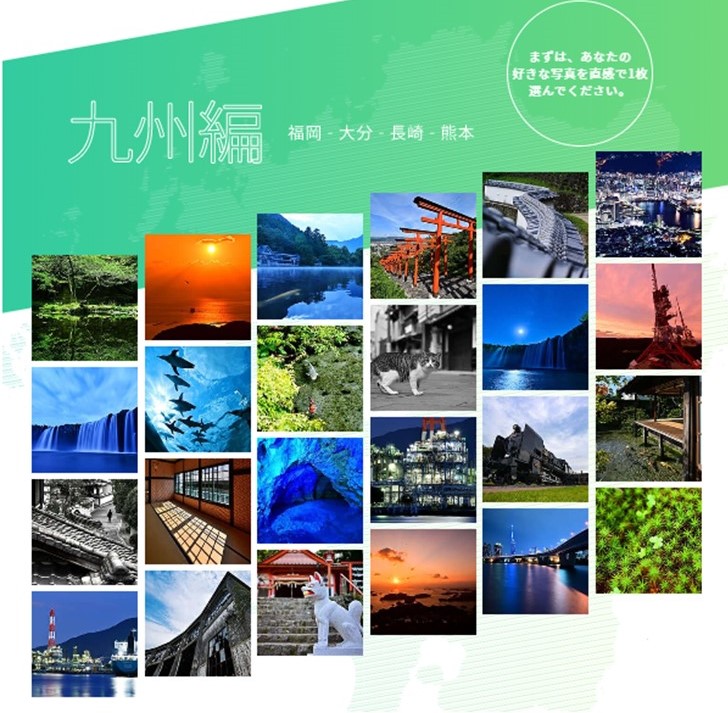 Twitter